"eve of valentine day"$BlogItemTitle$>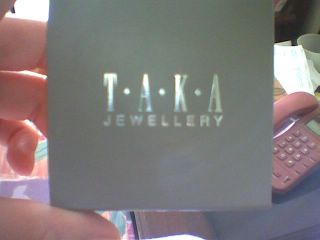 "xiao lao shu present 4 valentine day"

yesterday mi tk off heheh! naughty gurl tk off again, suppose to went out wif him n his friend but ended up all xiao lao shu friend cant make it so mi n xiao lao shu went out . Mi dad sent mi 2 his hse in the morning, gt 2 wake him up, rch dere abt 11, den drag until abt 12.30 den went out,then so to his parent workplace 1st then we saw lili so wnt in n had our lunch dere gden we go sim lim buy his mmc card walked all over the whole sim lim tower finally get his mmc card n his sis cable.
Wanted to watch movie but den all the time nt suitable so nth to do, so we decide to go to kbox sing until 8 lyk tt , wah so XX 2 person $51 so sorry xiao lao shu hai u spend a bomb. after this we went to the river angbao, wah there so pack wif ppl sia, nv eat dinner so went there to c gt wat 2 eat but the food dere nt nice 1 so did eat much. went to play the funfair dere gt the go round n round 1 don noe wat its call paiseh heheh! xiao lao shu sae i scream until very loud wahha. After this already 10.10pm gt 2 go hme liao, if nt xiao lao shu 2molo still gt sch den he will b very tired. he sent mi hme heheh so happy !!! thk xiao lao shu 4 everything i am so happy hehehe, sorry make u spend a bomb thk e ur present hehehe!
My life, My Way